GlassBore®
Cost Effective - GlassBore® Glass Reinforced Epoxy lined tubing provides premium ID protection against corrosion.
Composite Strength - GlassBore® GRE is fabricated from a fiberglass reinforced epoxy resin system.
Durable - GlassBore® provides a reliable, impact-resistant barrier against mechanical damage.
Holiday Free - GlassBore® eliminates ID exposure to corrosive fluids and gases, extends life of tubular goods in corrosive service.
Proven Technology - Glass-Reinforced Epoxy is widely recognized to be a longer lasting alternative to Internal Plastic Coating.
Compatible - GlassBore® is dimensionally similar to competitive GRE-lined tubular products and can be made up in mixed strings.
GlassBore® API
GlassBore® API Spec Sheet (PDF)


GlassBore® Premium
GlassBore® Premium Spec Sheet (PDF)


Integral Joint-GL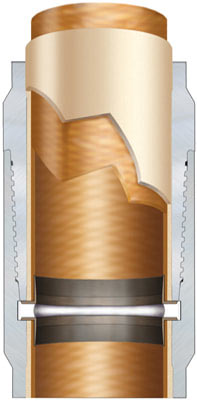 Two Step-8 TR GL